Weekly Wrap up: A Quick Recap of all the Major Happenings
This week CarDekho mainly worked on the upcoming cars and a few launches that happened. We started this week with a dedicated article on Top-5 upcoming cars, which according to us have the potential to change the game. There were number of revelations done by us on the launch plans of the coming cars including Nissan Evalia MPV, Chevrolet Sail hatchback, Volkswagen Polo with a 1.5-litre diesel engine, Chevrolet Enjoy MPV and last but not the least Mercedes-Benz B-Class.
The newly launched comapct SUV, Renault Duster has been in the news this week as well for many reasons. CarDekho cracked the story of Renault India's plans of offering it in a 5 2 seater option as a dealer fitment, then it hit the headlines again with bagging 7300 bookings within a week's time despite having a not-so-huge dealership network. Then we brought you the spy shots of made in India Volkswagen up! Which was recently spotted in and around Pune, and that has made us believe that Volkswagen is still in mood to bet on this. We also covered some launches that occurred this week like Mahindra's Mini van to take on Maruti Suzuki's Omni, new variant of Mitsubishi Cedia namely Cedia Select 2012.
So for all those who missed the action this week, we bring to you a quick synopsis of all what happened in the Indian automobile industry.
Fabulous Five Upcoming Cars; All Set to 'Change The Game'
In the automotive industry, so many vehicles come and go, but remains those carry the productiveness. So we bring to you those top-5 upcoming cars, which according to us have the potential to turn heads.
Read More
Mahindra's Mini Van Launched to Compete with Maruti Suzuki's Omni
Indian auto giant, Mahindra & Mahindra launched a mini passenger van named Maxximo Mini Van VX at a price of Rs 3.7-3.8 lakh (ex-showroom) in both BS II and BS IV compliant options. Having powered by a two-cylinder 900cc diesel engine, it will be directly competing with the segment leader, Maruti Suzuki Omni.
Nissan Evalia Coming in Last Week of September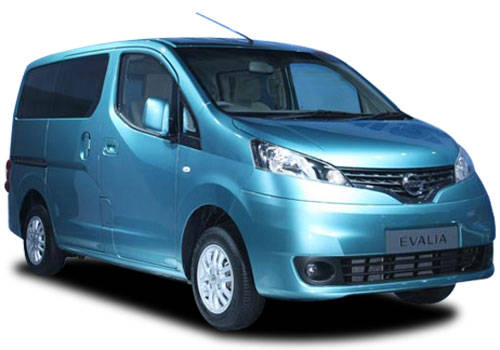 Rumours have been floating of the Evalia coming in August. We, at CarDekho have done an exclusive research from our various sources and have found that the Evalia is coming in the last week of September. The Evalia— which we believe is a game changer— will compete with the Innova and the Xylo.
Exclusive: Chevrolet Sail Hatchback Launching in September or October- Sources
After launching the Chevrolet Captiva Facelift and the Cruze with an upgraded engine, General Motors India is all set to launch the much awaited Sail brand in India with the Sail hatchback. Later on the sedan version of the Sail too will be launched. The sail hatchback and sedan will be replacing the existing Chevrolet Aveo U-VA hatchback and Aveo sedan.
Toyota to enter the compact SUV segment with Rush
One after the other utility vehicle launches and their growing demand in India have inspired Toyota to bring in its compact SUV, the Rush to Indian shores. Although, no official words are out on its launch date and specifications, but we believe that its launch will take place in the year 2014. It will be directly competing with the Maruti Suzuki Ertiga, which has been going really well in the market. It is expected to launch in the price bracket of Rs 8-12 lakh.
New Variant of Mitsubishi Cedia Launched at Rs 8.90 Lakh
Hindustan Motors on 11th of July introduced an all new variant of its sedan, Mitsubishi Cedia called the Cedia Select 2012 at Rs 8.90 lakh (ex-showroom, Delhi). The all new Cedia Select 2012 has come out in three colours including Red, white and black. Although the engine has been kept the same as the earlier version, but there are some considerable changes have been given in and out, which makes it all refresh.
Volkswagen Polo Might Get a 1.5-litre Diesel Engine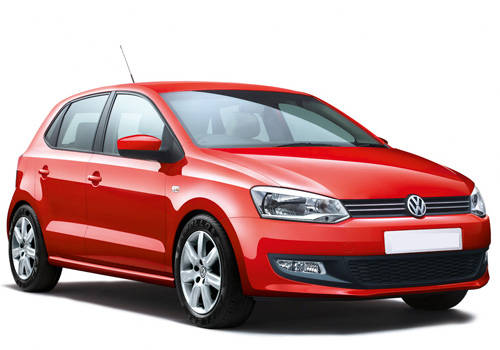 Volkswagen Polo that currently houses a 1.2-litre engine both in its diesel and petrol variants, has been said to be working on to develop a 1.5-litre diesel engine that will be able to churn out 90-94 brake Horsepower. This will help Volkswagen to position it better against the competitors like Hyundai i20, Punto Sport 90Hp and other available in the market.
Renault Duster to be Available With 5 2 Seat Option- Scoop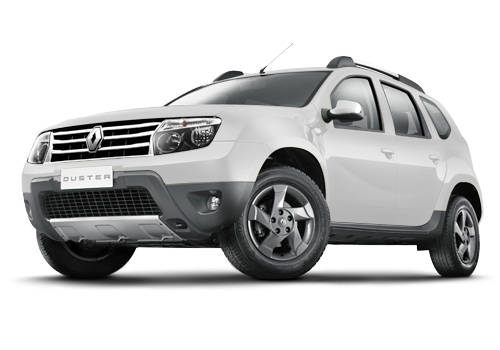 Inspecting the rising demand for the Renault Duster's 7-seater version, Renault India has come up with an exciting scheme, under which the duster will now be available with 5 2 seat option as a dealer fitment. These Jumper seats will be placed replacing the boot area.
Chevrolet Enjoy MPV to Launch by End of the Year
The Chevrolet Enjoy MPV was first showcased at the Delhi Auto Expo 2012, and since then a lot of rumours were floated about its launch, but when we contacted to our sources at GM India, they clarified that the launch would take place by end of the year. Having a tweaked version of Tavera's 2.2 engine, it will be able to produce more power than that of the Ertiga.
Renault Duster Bookings Touch 7300 Mark
The newly launched compact crossover, Renault Duster has been successful in giving the much awaited BREAK to the French automaker, Renault in India. It bagged over 7300 bookings within a week's time after its launch. Renault India was struggling hard to find its space in the industry, and the duster seems that option, which will take them to their set goal of reaching up to 30,000 mark.
After Renault Duster, Compact Car Below Rs. 4.5 Lakh on Cards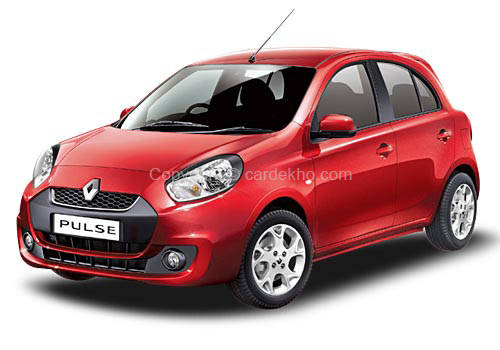 During the launch ceremony of the Renault Duster in Kerela, Renault India's MD, Marc Nassif announced that the company is planning to bring in a compact car in a price range below Rs 4.5 lakh. Although, no information on the car has been disclosed, but we think that Renault is going Nissan's way, like Nissan is working on a cut-price version of the Micra, they might do the same with the Pulse.
Volkswagen Up! the Compact Hatchback Spotted in Pune
Volkswagen's compact hatchback, the Up! Is in the news for over a year, but the Volkswagen's long silence made most believe that they might drop it. But recently both of its 3-door and 5-door version s were spotted in Pune. And what made us taking it seriously is the fact that it looked as if it was India made.
Mercedes- Benz B-Class Unveiling on 19th July at Buddh International Circuit
The long wait for Mercedes-Benz B-Class is finally coming to an end, as it is all set to get unveiled at the Buddh International Circuit on July 19th. Whereas the official launch is expected to happen in the month of September.