Maruti Suzuki Alto 800 VS Hyundai Eon and Chevrolet Spark
Maruti Suzuki Alto 800 VS Hyundai Eon and Chevrolet Spark
The budget car segment that however has only a few names, the launch of the brand new Alto 800 has certainly raised the competition bar for so many reasons, first the new Alto 800 has come out as a better product than before, it has got decent looks, best in class mileage of around 22.74kmpl, availability of CNG option and above all the competitive pricing, it is now the cheapest vehicle of the segment, so all these things suggest the car too be a big hit.
So here we bring to you a detailed comparison between the all new Alto 800 and Hyundai Eon and Chevrolet Spark on the basis of four most important factors; looks, pricing, mileage and engine performance. However these two vehicles are direct competitors against new Alto 800, Alto k10 is the car that has been positioned against these two.

Maruti Suzuki Alto 800 Vs Hyundai Eon
Hyundai Eon is no doubt the closest competitor of the all new Alto 800, when it comes to the appearance, Hyundai Eon still has the upper hand, it is the best looking car in its segment both inside and out because of the fluidic design that has been given to it, however the new Alto 800 has certainly got better and bigger. And when it comes to power as well, at least the figures suggest Eon to be a more powerful machine, however the new Alto 800 has got more power than the outgoing version.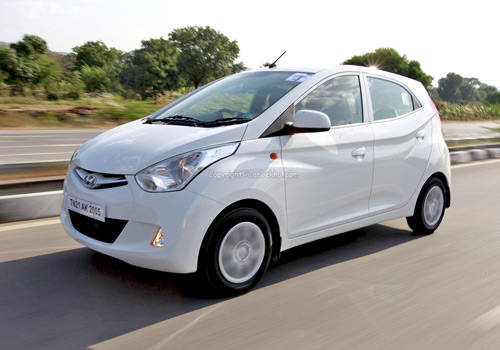 But when it comes to the two most important factors which means the pricing and the mileage, offering the class-leading mileage of 22.74kmpl and starting price of Rs..... it clearly comes out as a clear winner, and who can deny that these two factors decide the destiny of a vehicle in India.
Maruti Suzuki Alto 800 VS Chevrolet Spark
Chevrolet Spark is the other budget car that falls in competition with the new Alto 800, no matter directly or indirectly. Chevrolet Spark has the most powerful engine among these three, having powered by the 1.0-litre, in-line engine, it produces the maximum of 62bhp and 90.3Nm of torque. Looks wise, we will keep both at the same level, however the facelift version of Chevrolet spark which is schedule to be launched by October end has got better than before. But on the pricing and mileage, new Alto 800 beats the Spark as well, spark returns a mileage of 18kmpl, which is not bad, but is far behind to the Alto 800.
Feature wise, both Hyundai Eon and Chevy Spark take the lead, but the new Alto 800 has got a decent feature line-up too that includes dual SRS airbags, improved interiors with better quality plastic used, front power window, contemporary looking dashboard and some more, and we would all agree, that all these features in a car at this price is smart move by Maruti Suzuki India.